If you are in a hurry I recommend the KAYINOW Emergency NOAA Weather Alert Radio as the best camping radio for its strong 5000mAh battery power and comprehensive features.
There's nothing like listening to your favorite radio station while camping. Whether you're sitting around the campfire or lying in your tent, a good camping radio can make the experience even more enjoyable. But with so many different models on the market, how do you know which one is right for you?
In this blog post, we will discuss the best camping radios and what makes each one special. We'll also provide some tips on what to look for when choosing a radio for camping. So if you're ready to take your listening experience to the next level, keep reading.
Choosing the Best Camping Radio That Works Off-Grid
When you're looking for a camping radio you can take with you, you'll want it to work flawlessly in the outdoors, have enough battery to last all trip long, and be portable enough for you to take it anywhere.
Look for Long Battery Life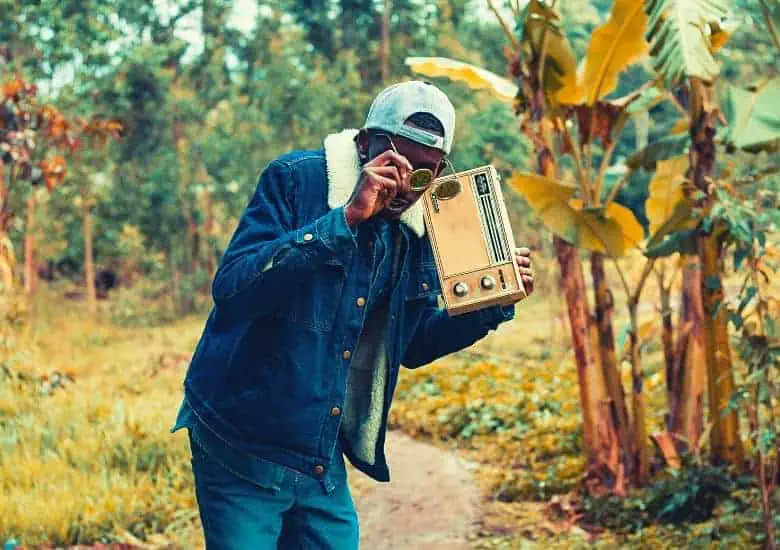 When you're outdoors you won't be able to plug your camping radio in any sockets so you want it to have an independent power source with long battery life.
All the camping radios on this list will have a battery source that either take C, AA, or AAA batteries but the best ones will have more options.
A hand crank allows you more control over how much power you use and some of the radios on this list include a small crank built into the design.
You'll also find a solar panel on some of the camping radios on this list that rest on the top of the device.
The more power sources your camping radio has the easier it will be to keep it charged throughout the entire trip.
Make Sure Your Radio Is Portable
If you want the best portable radio then you'll want to look for a combination of size and convenience.
Some of the better camping radios have a ton of features but to fit them all in you'll have to sacrifice some size.
It won't take up a ton of room in your camping gear but if you're going out backpacking then you want to make sure you're getting the smallest option possible.
You'll find a portable radio on this list that can fit into your pocket and another one that easily slides into a backpack without taking up much space.
Pair your radio with an outdoor compass and you won't have to worry about being stuck in the middle of nowhere.
Reception Quality
A portable radio for camping won't be very useful if you can't get any reception.
You'll want to find a camping radio that has an external antenna that extends so that you can get a better chance of receiving better audio quality.
Otherwise, you'll want to find a radio that can connect to other devices so that you can play your own music.
The best portable radio for camping includes an AM/FM tuner, NOAA weather radio, and Bluetooth connectivity.
These features will allow you to get the best reception possible no matter where you are.
Check the Quality of Materials
A camping radio needs to be durable enough to withstand the harsh environment for the duration of your trip.
More than likely, it'll have to go through a drop or two while you're hauling it around the site and taking it on the trails.
There is a camping radio on this list that is specifically built with rubber shocks that surround it on all sides so you don't have to worry about it being damaged.
Most of the other radios are pretty sturdy in the way they are built but if you get a portable radio that is tiny it won't have much of a chance to survive if it hits anything.
Emergency Ability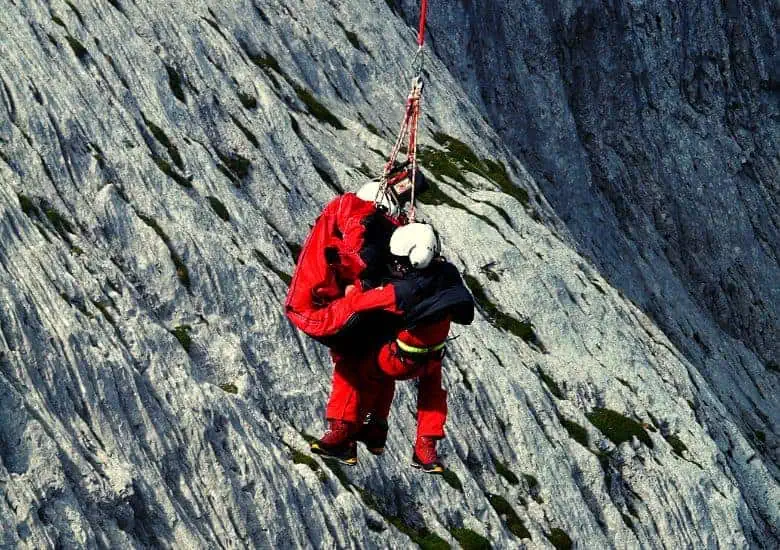 The rechargeable battery mentioned earlier is exactly what you want in the best portable radio.
It'll help you power up the emergency broadcasts that some of these radios come with.
For example, almost all the radios on this list are able to access the NOAA weather bands but the best ones even have an SOS alarm that automatically tells you when hazardous weather is coming.
Extra Features
Small electronic devices typically don't have room for a ton of features but you will find some convenient lights on these camping radios.
You could have a front light that you can use as a flashlight and the radios that have a solar panel will often have another light on the back of it for reading or organizing.
Another common feature you'll find is a USB port where you can plug in your phone or tablet just like you would a power bank.
When you need a camping radio that can play your favorite jams and get you out of any outdoor situation, the Kayinow is it.
You'll get just about everything from this emergency radio including a Bluetooth speaker so you can play your own songs for the trip.
You won't have to worry about the radio running out of juice either.
There's a hand crank, solar power panel, and a backup 5000mAh battery with 48 hours of battery life.
The Kayinow is helpful day and night with the convenient double light option. You get one on the side that shines in front of you and the second behind the solar panel.
The USB charger is perfect for your phone or tablet and the entire thing is waterproof so you don't have to worry about some rain falling it as you hike to your site.
If you lose your way on the trails just turn on the SOS sound signal and if you're worried about how the weather looks tune into one of the seven NOAA weather stations.
Doesn't matter what you're looking for in a camping radio, the Klayinow has it all.
The Roxicosly Emergency Radio uses a hand crank, solar panel, regular batteries, and a rechargeable battery to keep your tunes and weather updates coming in all trip long.
You'll get both AM and FM radio stations and there's a modern LED display screen showing you exactly what channel you're on.
If you're looking for an emergency NOAA weather radio the Roxicosly does it just as good as anyone else.
It will automatically scan seven different weather bands and informs you of hazardous weather using a siren and flashing red light.
It's got good reception quality and you can use the headphone jack to get personal with your music.
The USB cable is perfect for charging your phone while camping but you can also use it to charge up your emergency power with the Roxicosly.
Very similar in design to the Klayinow, The FosPower emergency radio will keep you entertained and safe while camping.
You'll get the same solar power panel, hand crank, and backup battery to keep it fully charged at all times.
The two lights on the front and back of the solar panel can help you get organized whether you're reading a book or heading out on the trail.
You'll not only get AM and FM radio stations but you'll also get up to the second NOAA weather stations to stay ahead of any danger. The external antenna gives you extra reception too.
The FosPower portable radio has a micro USB cable charger you can use to keep your phone going at all times.
The FosPower might not have as much battery power as the top camping radio but it's significantly cheaper so it's worth the investment.
Out of all the best portable radios on this list, the Sangean LB-100 is one of the most durable you'll find.
It has several rubber shock blocks surrounding the entire thing so it can take a drop or two and it's easy to attach to your backpack.
Use the 10 memory presets to tune into your favorite AM and FM radio stations and the backlit digital display helps you see exactly what you're doing.
You will have to plug in the Sangean or buy yourself four C batteries in order to get it working.
With the Sangean you won't have the fancy solar power panels or NOAA weather radio updates but you will have one that can withstand the harsh environments of the outdoors.
Portable radios don't come much easier to use than the Panasonic AM/FM radio.
What you'll get in this radio that you won't find in the top camping radios on this list is a headphone jack.
You can listen to your own music in private once the quiet hours start and you'll enjoy high sound quality direct to your ears.
Both Am and FM radio stations are available and the external antenna helps you get a clear reception.
The Panasonic AM/FM is one of the best compact and lightweight radio options on this list.
The best camping radio has a host of features that help you find the stations you need but also doubles as an emergency guide.
The RunningSnail nails it all with its multiple power sources, convenient lights, and radio stations.
You get a flashlight and a motion sensor reading lamp that hangs off the back of the solar panel.
The hand crank generator helps give you emergency power for the rechargeable battery but you also have a solar panel and USB port to help keep it going.
You'll get great sound quality with the RunningSnail thanks to the antenna and all the AM and FM stations you could want in your area.
If you're ever in trouble while camping the seven NOAA stations and SOS alarm in the RunningSnail will help you get out of a tight situation.
If you're looking for the best portable camping radio the Retekess PR15 Pocket Weather Radio should be your top choice.
It's small enough to fit in your hand and has everything you need to hear your favorite 1am and FM stations.
You'll need a couple of AA batteries in order to get it working and there's a 3.5mm earphone jack to get those radio waves right to your eardrums.
You can even get better reception for your FM portable radio by extending the antenna on top.
Not only can you tune into your favorite music channels but it's also a weather radio that supports three bands for hazardous reports.
In partnership with the American Red Cross, The Eton is a great emergency radio for camping.
The efficient design makes it more convenient for backpacking trips than some of the other camping radios.
The rechargeable battery can be filled up using the handcrank or solar panel and it has a USB charger port you can plug your phone or tablet into.
The Eton is one of the better emergency radios because it has an alert function that automatically broadcasts dangerous weather coming your way.
The Eton American Red Cross also has NOAA weather bands and an alarm clock if you're trying to get up early to hit the trails.
FAQ
Do hand crank radios really work?
Yes, hand crank radios do work. In fact, many people prefer them to solar or battery-powered radios because you have more control over how much power you're using.
Are shortwave radios still used?
Shortwave radios are still used by people all over the world for a variety of reasons. They can be used for communication, entertainment, or accessing news and information. Some shortwave radios also have the ability to pick up AM and FM signals, which makes them a great option for those who want to listen to local radio stations while camping or traveling.
What is the difference between shortwave and ham radio?
Shortwave radios are similar to radio stations that broadcast specific frequencies over a short range while ham radios are two-way communication devices that can transmit and receive signals.
How do I improve my portable radio's reception?
First, make sure you're using the correct antenna for the type of radio you have. If you're using an AM/FM receiver, try extending the telescoping antenna on the top of the radio. You can also improve your reception by finding a spot with fewer obstructions, such as trees or buildings.
The Best Camping Radio That Works Off-Grid
I recommend the KAYINOW Emergency NOAA Weather Alert Radio as the best camping radio for the outdoors. It has multiple power sources including a hand crank so you don't have to worry about it failing you in the outdoors. You'll have access to multiple NOAA radio broadcasts so you don't have to worry about inclement weather as your camping. It's a classic emergency radio device you'll feel comfortable using on any type of outdoor trip.